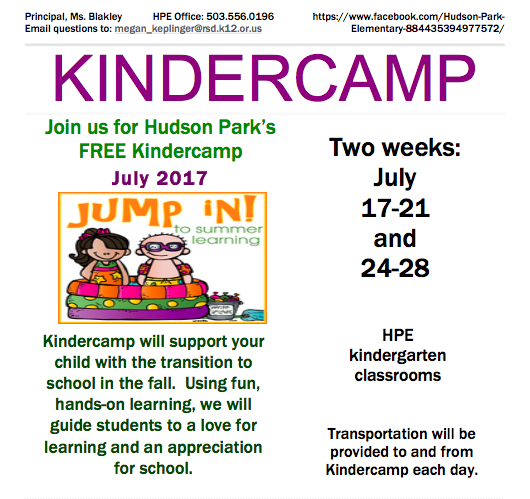 *Check out the School Publications section (link on left-hand side of the home page) to download a flyer and registration form.
---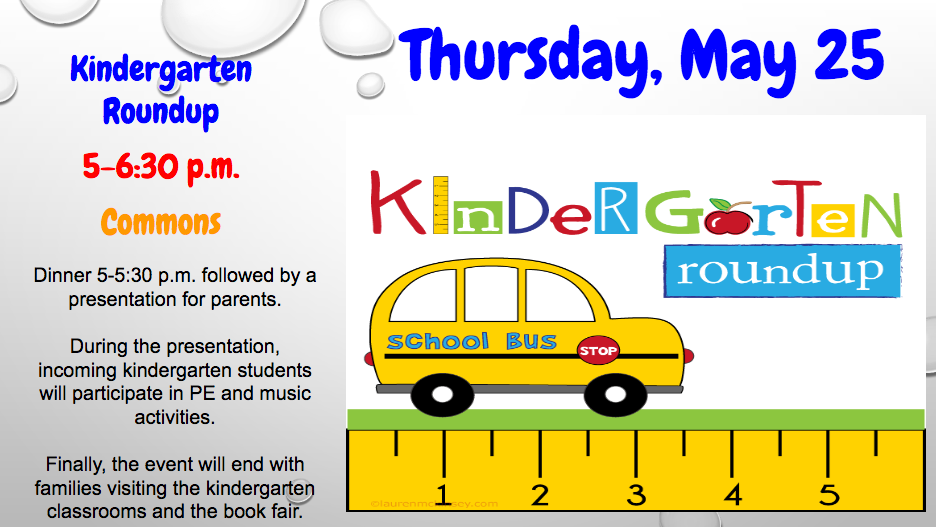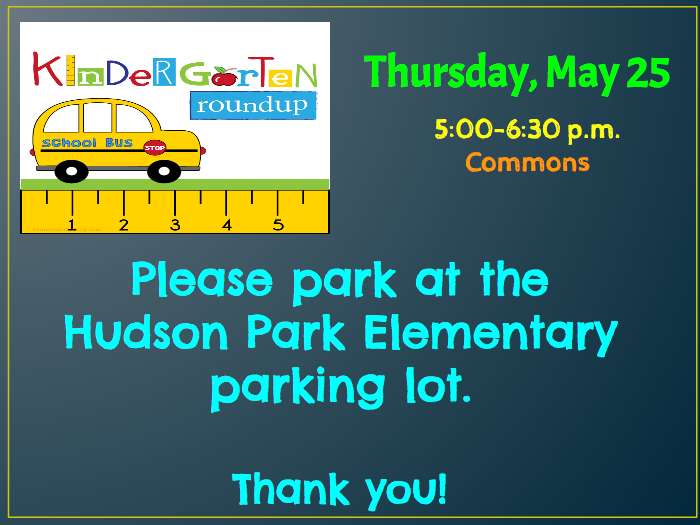 ---
Download a

Rainier Preschool/Headstart

application

for the 2017-2018 school year by going to the School Publications link found on the left-hand side of this webpage.
---
The Parent-Teacher Organization (PTO) will meet the second Tuesday of every month from 3:30-4:30 p.m. in the HPE library. We hope to see you there!
---
Rainier School District's Vision:
A spirited learning community that is student-centered, safe,
academically focused, and dedicated to preparing every student
for success in the global society in which we live.
The goals of Hudson Park Elementary School are to provide an instructional program that motivates our students to become lifelong learners and to improve our students' self esteem and confidence to become ethical citizens and leaders. We believe our students should be enthusiastic, creative thinkers who are able to use available resources and technology to solve any problems which they encounter. We strive to educate our students to be sensitive to the environment and contribute their time, energies and talents to improve the welfare of the earth's future.